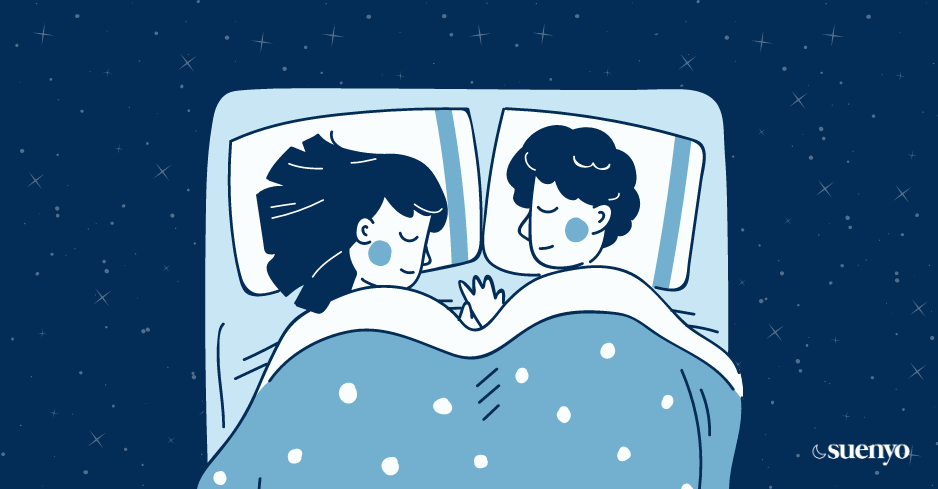 Why a Weighted Blanket Makes

The Perfect Valentine's Gift
Picking a gift for someone can go two ways. 1) you get exactly what they want and it's a win-win or
2) you dabble with so many options and end up buying the wrong thing.
When choosing a gift for the one we love, we want it to be thoughtful and we want them to feel special.
That is why, here are 7 reasons why a Suenyo Weighted Blanket is the perfect gift for your significant other 😉
1. They'll use it everyday
-Talk about getting your money's worth!

2. They remember you every time they go to sleep.
-Even in the morning! How's that not a win?

3. It's impossible to not love.
-Eight hours of good quality sleep, reduced stress, and anxiety? I think you mean: HEAVEN.

4. It shows that you're thoughtful.
-To the countless times they have expressed how tiring their day went, or how stressful a meeting was, a weighted blanket shows that you definitely listen and care.

5. Built to last, just like your love.
-Suenyo Weighted Blankets are made with the highest quality. ISO Certified...Check! Oeko-Tex Certified... Check!

6. You don't have to be sneaky about it.
-Suenyo delivers directly to door and you can even add a greeting card for free!

7. They get the freedom!
-Unsure if they will like it or not? We offer gift cards for the perfect selection!
Overall, gift-giving is a great way to show your love and affection. However, it is equally important to remember that the best things in life are remembered when offered with love and care.
Shop now and get P300 off on your Suenyo Weighted Blanket purchase!